Questions or comments about this site? Feel free to drop me an email! [email protected]
Below are some links that I use and find both informative and and quite useful. I will be adding some new links in the near future on a nice array of subjects so be sure to check back from time to time.
Please support your local SPCA!
Ham Radio Resources:
Ham Radio Resource Guide: Here is a very useful website for the beginner amateur radio operator. This is a good source of information on such things as what amateur radio is, logging contacts, Morse code, preparing for exams and testing.
Ham radio in the 21st century, by Doug Grant K1DG Ham radio today differs greatly from that of past years, but still offers a fascinating way to explore electronics. Here's a look how...
Antique radio
John Rivers Communication Museum
Visiting Charleston? If you like old time radio and television then you certainly do not want to miss a visit to the John Rivers Communication museum! I have visited the museum in the past and have personally met the curators who were kind enough to allow me and my wife access to the entire museum including all the great stuff that is not on display. What a treat! As a collector and junior restorator myself I really enjoyed the museum. Below is the link to their site and a short description as quoted from their website:
" We are located at on the College of Charleston campus in the historic district of beautiful downtown Charleston, South Carolina. We are housed in the Elliot House, built in 1803. Our four display rooms highlight a wonderful collection of antique radios, televisions, phonographs, telephones, magic lanterns, motion picture projectors, and other items related to the history and entertainment of the communications and broadcasting fields. The museum offers individual and group tours, a variety of educational programs for grades K-12, and many educational events related to both topical social issues and communications history."
Bret's Old Radios If you are looking for some great instructional videos to help you get started in antique radio restoration, then check out this Ebay link . Bret Manassa has put together a four volume set of DVDs geared toward the beginner. These videos include everything from radio theory to cabinet repair and are very easy to follow. I personally have bought the first two volumes and highly recommend getting these for yourself.
BAMA Boat Anchor Manual Archive This is a great site to find manuals for old tube type ham radio equiptment and shortwave radio. You can download whole manuals and schematics for that old set you found that didn't come with the book!

Nostalgia Air This is where I find most of my schematics for those old broadcast and shortwave radios. There are online references for vintage and antique radio collectors. Free online schematics, manuals, articles, tutorials, tube subsitution guide, and more.
THE SCHEMATIC BANK Here is another very good site for finding free downloadable schematics and servicing information for those old broadcast radios and phonographs.
Here are some good links of interest to contesting , local radio clubs in the area & general information about ham radio
K4KIO Leo Shoemakers 5 band hexbeam site If you would like detailed instructions on how to build your own homebrew hexbeam as featured in QST, Leo has put up an excellant site just for you! If you are not a builder, there is also info on how to purchase a hex beam kit
ARRL South Carolina Section webpage: Like to know whats happening in the ham radio world here in South Carolina? well, this site offers our section managers monthly report and up to date information on Amateur radio here in South Carolina.
W4BFT Beaufort Radio Amateur Club
Links to local area amateur radio clubs:

Ridgeville & District Amateur Radio Society
Swamp Fox Contest Group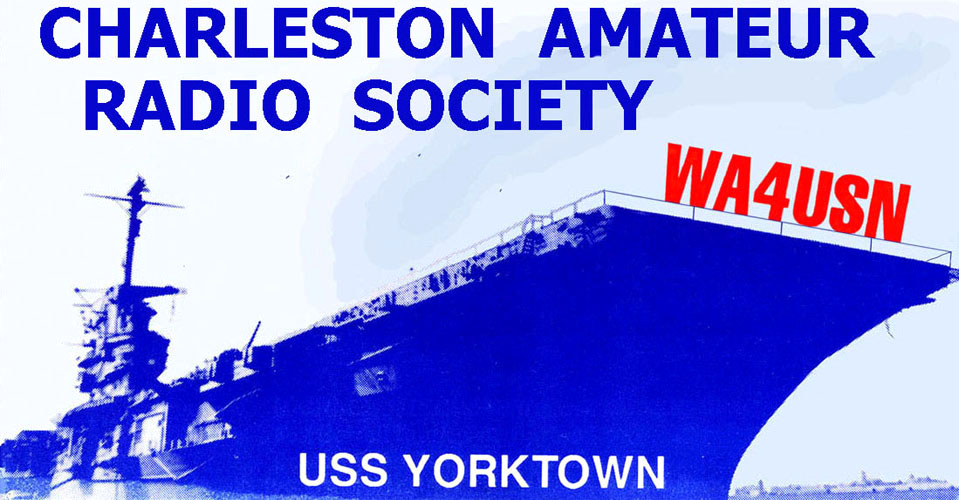 Charleston Amateur Radio Society
Coastal Amateur Radio Association

---
Local Hams operator sites
This is a very good site if you are interested in inexpensive simple antennas for UHF, VHF, and HF. There are also various projects pertaining to ham radio and some applications he wrote for Windows Vista . Alex is a very good friend of mine and I have personally seen all of his projects. He is a very talented fellow and his page its well worth the look!
Amateur Radio Station NN4F
---

General Interest:

Animated knots by Grog: Want to learn how to make knots for just about any application? Then this is the place to be! This site has includes tips for rope safety and care plus detailed instructions for 120 different knots, all animated for easy learning.

---

ART

Paintings and prints by Toni Quest
http://www.screamingwoman.com Toni Quest is a self taught very accomplished painter and published poet. My wife Sarah and Toni have been best friends since college and remain in contact with each other as to date. Toni has had art exibits in Beaufort, South Carolina and also Augusta, Georgia of which she was picked from several select artists around the world to display her work for the 50th anniversary Tribute to James Brown.
Toni has several prints of her work and book available View from the middle of the road Vol. 2 in US showcases the unique voices of African-American poets living the American experience: Makal Ani, Lucinda Clark, Toni Quest and Robert Ward.
For the past 19 years, Lucinda Clark, President of Phoenix Rising Art Enterprises, Inc., has worked with budding authors and artists, publishing and bringing the work o these talented newcomers to the public. In this second gorgeous anthology of poetry, Clark showcases her own work and the poems of three new poetic voices. Makal Ani, a South Carolinian, speaks from the heart about love and faith; Robert Ward, a North Carolinian, uses rhythm to explore his thoughts on spirit and memory, while Toni Quest, a New Yorker whose artwork adorns the anthology?s beautiful cover, ?trips the light fantastic? with her playful poetry.
This sterling compilation offers a fresh poetic view on what it means to live in . Each poet represents a different state on the east coast, and is given a section in the book to share views on love, life, spirit and even death. This is a feast of poetry and a wonderful gift for anyone who loves being the first to discover new talent.
---
Contact info: If you have any questions or comments about this site you can contact me at [email protected]

Free Search Engine Submission